Current activity (as at August 2019)...
I am very excited that AT LEAST one new (and very inclusive) children's book I have been working on over the last few years is about to be unveiled and various others are currently in
discussion.
The Inclusive Minds team have been hard at work developing and promoting the wonderful Inclusion Ambassador network, which now boasts over 100 members.
I've been working closely with the Inclusion Ambassadors to develop some exciting plans for the network and for the future of Inclusive Minds.
Highlights from previous years:
2016 activity....
....included Inclusive Minds taking part in another Imagine festival activity, featuring some of our new ambassadors reading chapters of Matilda, as part of a celebrity-studded team of readers
Ambassadors actively helping several authors and illustrators create inclusive books
The launch of a new Outside In World project (Reading the Way 2) involving a programme of mini projects in schools, working with children and authors to explore inclusive and accessible books from around the world and inspire new books, best practice and inclusive activity
All sorts of exciting BookTrust projects, including the School Library Pack for special schools
And much much more.
2015 activity....
has seen Max the Champion selling well and available in paperback!
Another successful Imagine festival on London's Southbank and a second trip to the Middle East, this time Sharjah
An idea developing for a team of 'Ambassadors for Inclusion' - young people to help inform and support the children's book industry across all facets of diversity
Work on two groundbreaking tactile books with publisher Child's Play, working closely with visually impaired students
2014 activity....
... has so far included an Inclusive Minds day at the Imagine Festival on London's Southbank, a trip to the Middle East to run an exciting new project for writers across the Middle East and North Africa, a paperback edition of Max the Champion, a major Outside In project around accessible and inclusive books from around the world and much much more!
Write 4 Children - special diversity edition
My Inclusive Minds partner Beth Cox and I recently co-edited a special Inclusion, Diversity and Equality edition of Write4Children Journal. Read the final result here.
Max the Champion launch
Max the Champion (by Sean Stockdale and myself) was published in June 2013, and celebrated with several events, including a book launch at Blackwells on Charing Cross Road in London. See our dedicated website for activities, reviews and more information.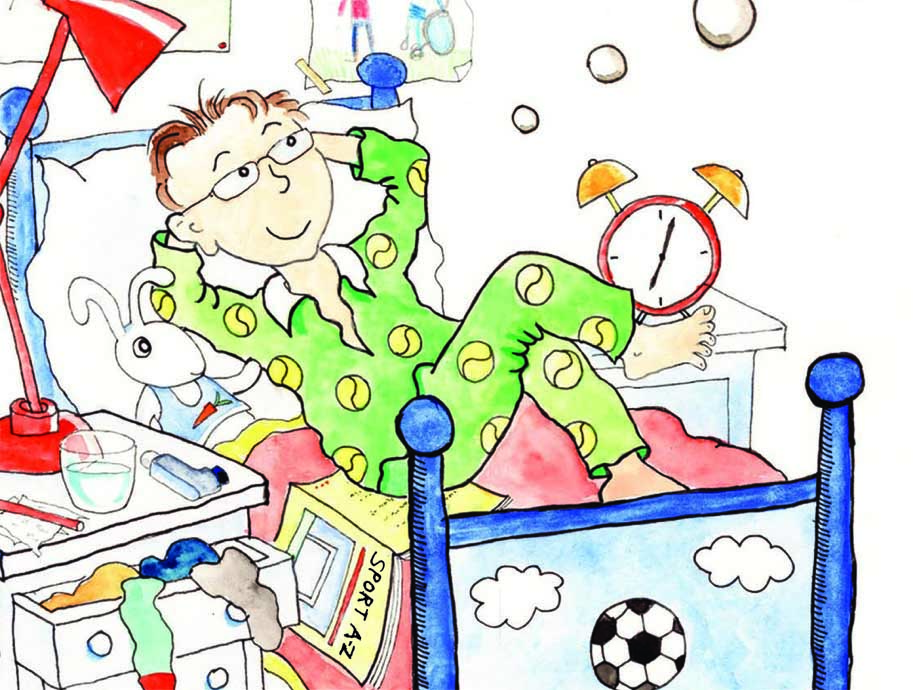 Achieving Diversity in Children's Books - London Book Fair
Don't miss the 2013 'Equal Measures' seminar on Tuesday April 16 at 10am.
Over recent years, this event has become a regular attraction at the London Book Fair (Earls Court). It has explored many aspects of disability and children's books and speakers have included Julia Donaldson, Francesca Martinez, Michael Foreman, Nick Sharratt and Ros Asquith.
This year's seminar line-up is another exciting one. As opposed to focusing purely on disability and books, the event will take a step back to reflect on the state of the children's book landscape in relation to wider diversity issues. To what extent do the books we give our children really reflect the diverse society we live in? Which areas of diversity are still neglected and why? What are the needs in terms of schools, organisations and families? What are the challenges for publishers, writers and illustrators? Which books represent really good examples of best practice and where we can we find more?
Special guest speaker Verna Wilkins will talk about her impact on the book world and a panel of specialists in diversity issues will share their wealth of experience with the book world.
The panel includes book supplier Letterbox Library, diversity consultant and trainer Mark Jennett, writer and academic Erica Gillingham and freelance editor and inclusion advisor Beth Cox.
Book now to attend the London Book Fair and the seminars are free.
Exciting new collaborative venture
Together with

Beth Cox and others I have worked set up a new initiative called Inclusive Minds, a

collective drawing together all those with an interest in diversity and equality in children's books.
New resources for special schools - Spring 2013
I was really pleased to have been able to help choose the books for Booktrust's
free school library pack for special schools
. It was also fun creating a load of
activity sheets
to support the pack. Hope special schools find the activities useful. Thanks to
Jo Grace for feeding into the resources.
More resources coming soon!
I am also enjoying developing a range of forthcoming (pilot) resources for special schools, as part of Booktrust's wonderful reading programmes, Ant Club and Beyond Booked Up. More info coming soon, but in the meantime I am looking for special schools to help pilot them, so do contact me if you are a special school and you can have the first chance to make use of some wonderful new free materials.


New resources - Autumn 2012
I have just completed work on an online resource entitled 'What's The Story?' aimed at promoting positive attitudes to disability. It aims to give a real voice to disabled children/young people and their families about ways in which schools and society at large can support more positive attitudes and inclusive activities. The resource will aim to be of value to teachers as a classroom tool, but also to society at large. As well as providing a multitude of quotes, ideas and experiences from disabled children/young people, the resource aims to suggest examples of children's books which can support such discussions, and encourage the book world to consider publishing more inclusive books. You can find it now at www.bookmark.org.uk.
Having spent years complaining that so many touch and feel books are repetitive and dull in terms of texture, shape and real 'meaning' for children who are blind or partially sighted, I have finally found a solution. Thanks to Booktrust (as always) and the very wonderful publisher Child's Play, we will be working together to develop a touch and feel book closely based on the ideas, experiences and requests of visually impaired children and their families. I am delighted that we have also found a way to involve Beth Cox (www.withoutexception.co.uk) in the project. I look forward to being able to include the book in our Booktouch packs - as well as seeing it in bookshops and libraries across the UK.
Spring 2012
I have spent much of the last 8 months consulting different organisations, agencies and individuals about the needs of disabled children in relation to books. There has been some fascinating feedback, and a real sense that there are many positive ways in which different agencies could work together to improve disabled children's access to (and inclusion in) books. I'm now working with Booktrust to look at how we best respond to this need.
Accessible and Inclusive Books in the Middle East - September 2011
In September, I designed and delivered a training programme on inclusive and accessible books for publishers from across the Middle East and North Africa. i delivered at the end of September in Amman, Jordan. Read more about it on my Blog page.
Bookmark blog
Other plans
I'm delighted that Beth Cox is now back in the UK and working as a freelance editor and advisor (
www.withoutexception.co.uk
) I am looking forward to working with her to ensure 2012 is the year we start to see real changes in books.